You need to update your healthcare tech now.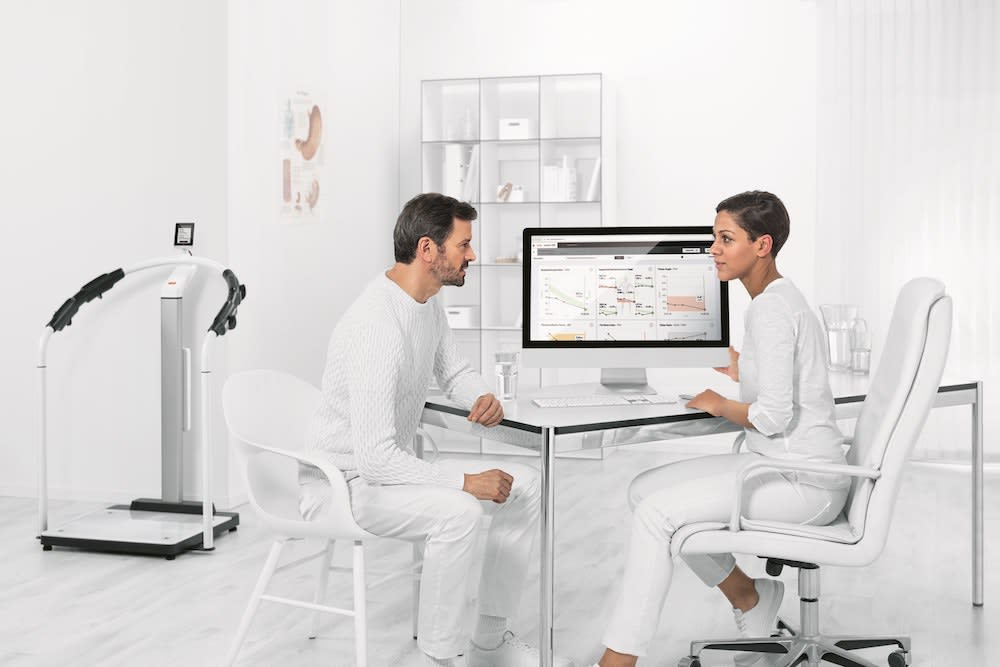 You need to update your healthcare tech now.
We're not being funny. The most exciting advances in tech development are in the healthcare sector. They can have transformative effects on your practice, your patients and your workday.
Now, this might sound like a KFC commercial. Earnestness can seem inauthentic. In this case, it's anything but.
The developments in healthcare software are big in sophistication and symbolism. They're bigger in meaning. What they can do for communities on a larger scale. How they can help those without access, literacy or proximity. For instance, remote surgery using haptics means that those without access or isolated location can receive lifesaving treatment.
In 2021, putting off getting software relevant is a misstep. Not only are there meaningful shifts to a service-driven lifestyle that can occur, it also targets one of the hardest hitting factors in healthcare at present; churn. The healthcare industry has a retention problem of 6.7%; the most abnormal of all industries. On average, this costs an organization more than $4.9 million dollars in damages.
Much more expensive than a good software solution, you say??
Yes, yes it is. Here's how good software developers can help: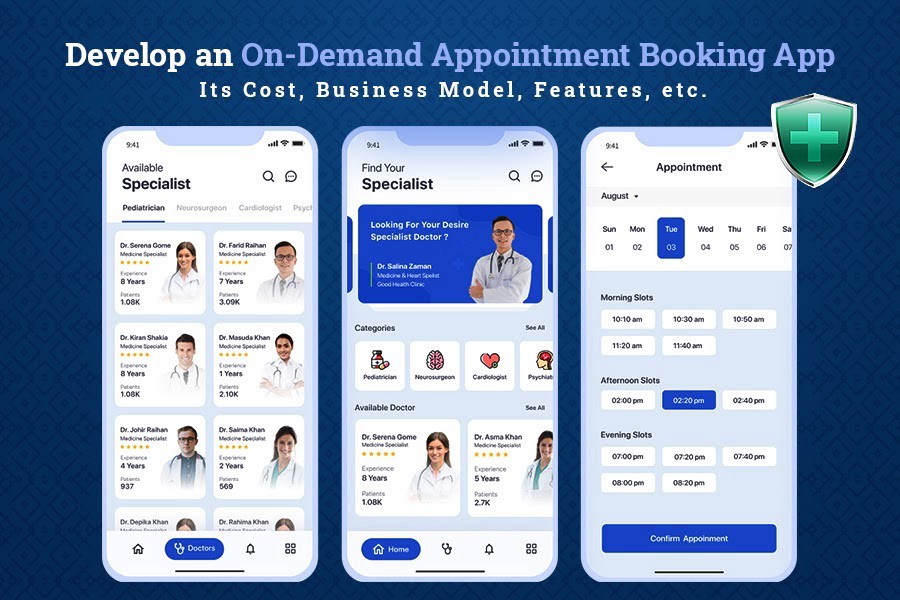 Image Source: Dribble By Zainik Lab
Virtual Appointment Apps
The global pandemic made solutions for remote operation a necessity. This has led to the discovery that actually, they're not all bad. Indeed, they're so convenient, they're called 'on-demand'. Whether it's a question of accessibility, risk of exposure or plain old couch-sitting syndrome, they are here to stay. The market has boomed to $185.6 billion, and 71% of patients have considered telemedicine as an alternative.
A personalized app platform for your needs can be developed at a reasonable cost, with features exclusive to your objectives. Your staff and clinicians, who tend to have less time for themselves and their patients, will have an indispensable new resource. As the new standard in counsel and care, it's a great place to start in upping your software game.
Competitive Presence
As mentioned above, churn costs providers a lot of money, as well as wasted admin time. Patient expectations are at an all-time high. 92% of healthcare solutions providers say that patients are demanding innovation and digitization. 73% of patients aged 55 and over go online to find new health care providers. The stats are higher for other generations.
While we've addressed demand, it's true that practices can feel they don't have the expenditure to upgrade or establish an online presence. However, solutions tend to be honed to your needs, so it's a good idea just to ask the question. Without say a website, an online booking app or a mobile app, that crucial traffic just won't come through the door. And it's not enough just to have an online presence. It needs to be associated with seamless usability and design; otherwise, patients tap a different link.
The gap between growing expectations and outdated process gets big, quickly. A beautifully designed interface can render your brand accessible to a whole new clientbase, without taking up your time. It also defies expectations: rather than an off-the-shelf solution, custom software is scalable. Which means you'll be able to maintain relevance for years to come.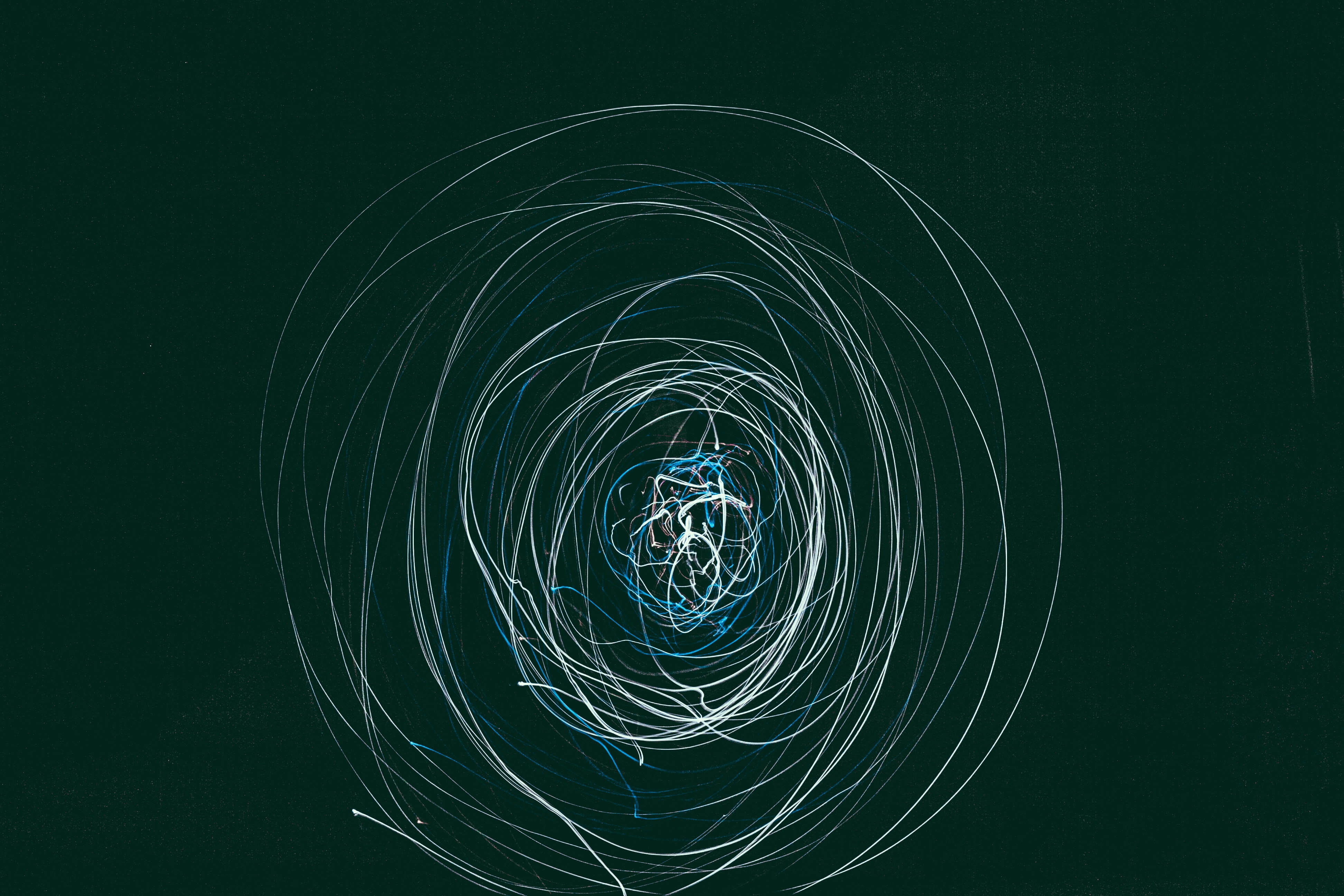 Cloud Management
Big data. A very simple name for a very crowded… crowd. The biggest untapped resource to combat churn and save attention. It's everything that's amassed about a business over time. From online transactions to patient analytics, when aggregated, it can provide insights that lead to better decisions. Two key words: prevention and intervention. 57% of healthcare companies believe that predictive analytics will save them 25% in costs over the next year.
While humans are intelligent, when we're task-heavy, it's more challenging to gain perspective. To decipher patterns, links-- even to remember a name. With well-organized big data, this 'processing of information' is automated with accurate, objective takeaways. Whether you've got a frequent flyer and don't even know, or there's a questionable medication double-up through different providers, tapping into BD can save huge amounts of money and time. Healthcare software can help by facilitating the automation, storage and assessment of this data. In no time, two taps of a button will give you a ready-made informant.
Security Solutions
In 2020, cyberattacks on healthcare providers jumped 42%. Almost 12 million people were affected in a direct violation of their privacy, with access to their personal data stolen. The industry is learning that it's no longer a possibility to sit idly by. In fact, 92% of providers have, or are in the process of implementing, an Electronic Health Records (EHR) system.
What many don't know about, is Blockchain EHR. According to Health Informatics Journal, Blockchain "has the potential to transform health care by placing the patient at the center of the health system and increasing the security, privacy, and interoperability of health data." It's a drastically simple concept with radically effective results.
In very simple terms, Blockchain is information encoded in a chain, which is never altered or removed, just added to. Because each new string of data is inextricably linked to the last, one dodgy input renders the whole chain invalid -- which means it's incredibly hard to breach! Plus, it's all peer-monitored. Interoperability takes it to the next level, wherein separate entities can (with patient permission) exchange and centralize diverse information for the same client's care.
Collaborating with a software company to develop an EHR with Blockchain tech, or integrate Blockchain with your existing EHR is an excellent way to ensure the integrity of your patients' data.
Artificial Intelligence Solutions
Not only has AI played a huge role in combating COVID-19, it's become a standard-bearer for revolutionizing healthcare. Get this: Image-based recognition, at its best, can assess anything from dermatological to oncological concerns. That's amazing, and feels like a glimpse of the future. Think about the time that will be freed up for practitioners as this technology sophisticates, and the help this provides students in their learning. Other AI technologies that are rapidly becoming disruptors are chatbots (I know-- the pesky frustration is temporary), and chemical reaction research to develop better medications, faster.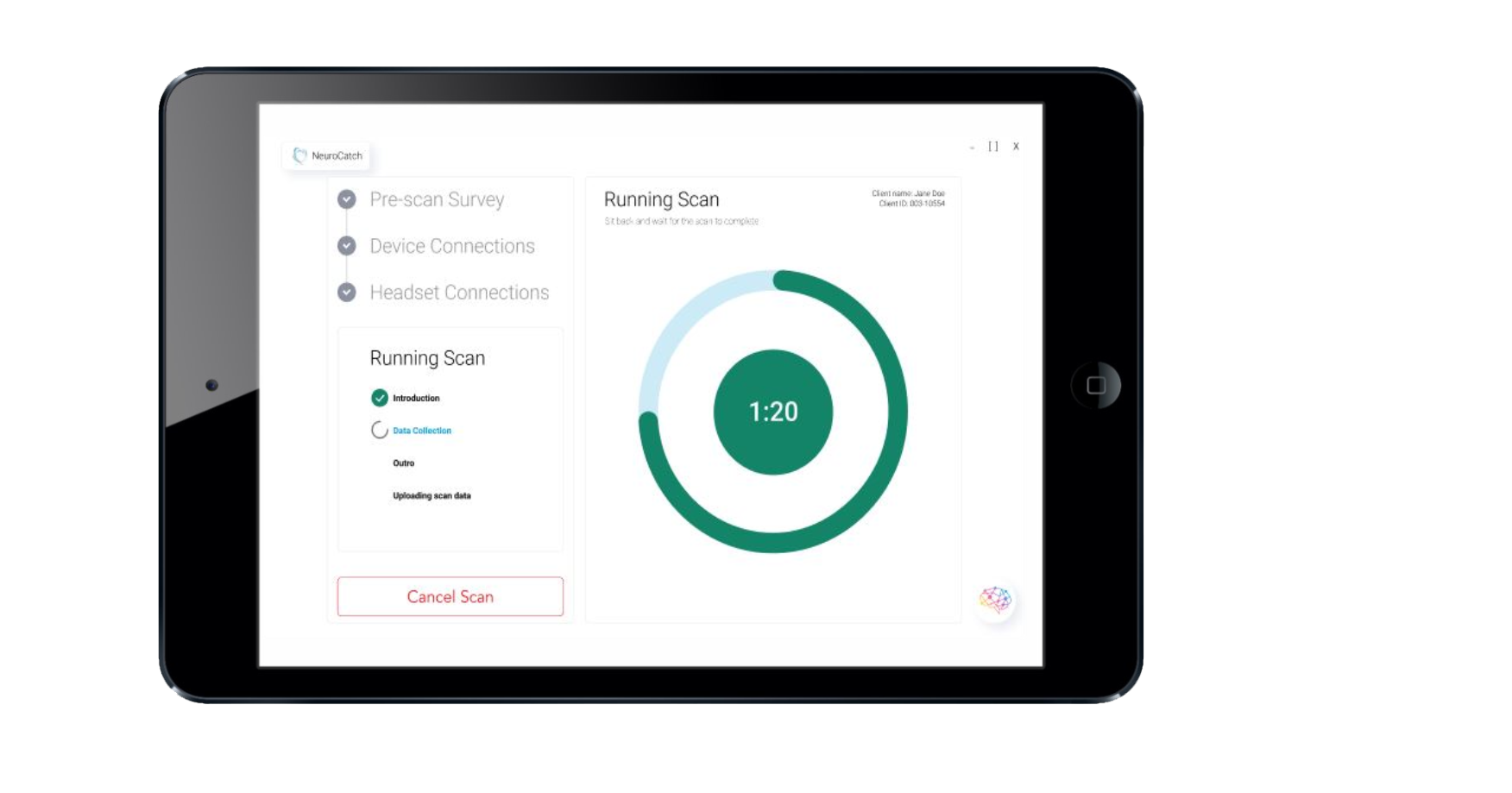 Companies like Synic can boost your development pool with robust coding capabilities. A good example is the work we've been doing with NeuroCatch to measure brain functionality. AI is projected to save $150 billion dollars annually in the US. If that doesn't illustrate the financial opportunities available in its employ, nothing will.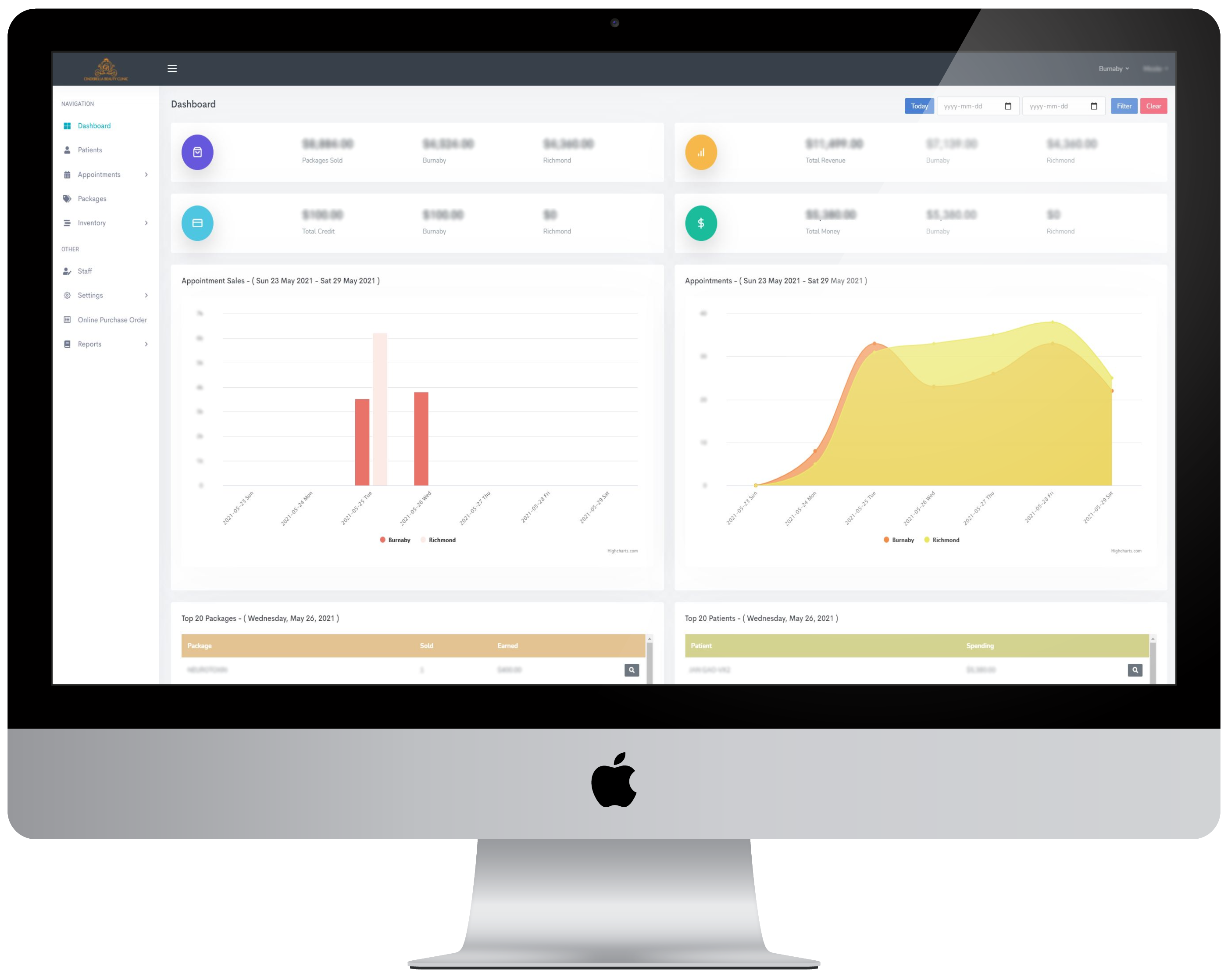 Patient Management System
A short time ago, we were engaged by a clinic to develop a custom patient management system. We integrated features that spoke to clinical procedure, note-taking, bookings and data storage. We were struck by two things; one, the versatility of such a system, and how customizable and universal the features are. Two, how rapidly it could transform operations. With greater efficiency, both the client and staff felt more valued, facilitating an all-round better experience.
With the technology available to make healthcare more convenient for all, one system that handles everything is a no-brainer. Care providers need to feel more valued and have time to decompress. Patients expect and need more accurate, person-centered service. Once implemented, the benefits of cost and time-saving, plus increased satisfaction, are immediate.
Whether you're looking to streamline the work of your clinicians or staff, enhance the client experience to increase retention, or secure your sensitive data, we can help. Amazing web, mobile and custom software solutions really can save you money, time, and increase longevity. Need more? Check out our case studies.