The Most Popular Software Being Used in Higher Education During COVID
In the 90's, the word 'remote' made you think of television, Pop-Tarts Crunch and leather couch cushions.
In 2021, 'remote' means pandemic.
Every person has been affected. Every industry has been impacted. For some, it's been a boon. For many, it's been devastating. In the US, around 600,000 businesses close each year. Last year, it was 800,000.
The education sector has been forced to adapt. If you didn't have the tools, internet access or at-home environment to facilitate online learning, you were disproportionately disadvantaged. As a result of the health crisis, 100 million children will be under the minimum proficiency level for reading.
Kids lost out on social interaction and stimulation. Graduation ceremonies. Summer camp. Then there's college. In normal times, high school can be loved or hated, but a majority are with their families, something that tugs on the adolescent pull towards independence.
College is meant to be about breaking free; the real beginning of a journey into adulthood. If not adulthood, then beer pong and finding your fellow weirdos. It's meant to be about all-nighters or no-nighters; the rushed or agonized thesis. The sense of accomplishment when the strange square hats and robes are donned, the tassel swooped out of the way to clear the passage in front of the new, beaming graduate's face.
A degree. A ceremony. Memories, hopefully less painful than some from high school.
Yeah, that's been on hold for a while.
Who'd've thought that the hot words this year would be:
Corona
Zoom
Karen
6 Feet
Uber Eats
For university graduates, the 'college' experience has largely become an isolated experience, or one at home with the family. Cue beautiful, maddening technology. Software that's bridged some of the gap. As is our nature, we've innovated to pivot; stop-gap measures for necessary precaution. Here's what's been helping universities continue to engage with students this year. Or at the very least, try: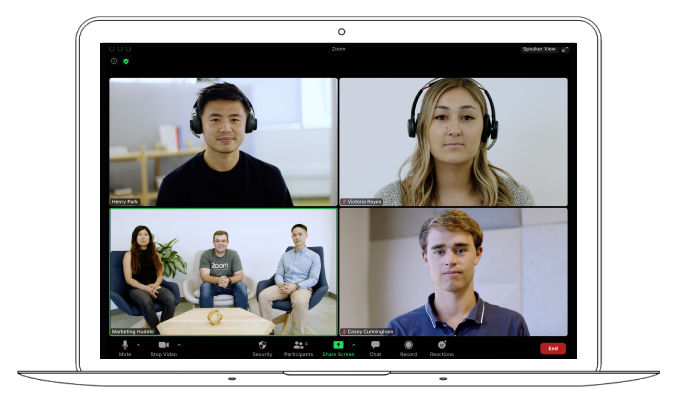 Zoom
You would not be to blame for skimming this paragraph.
Zoom is the biggest software hit of 2020. A boon for Zoom.
Many institutions are choosing to stick with the 'beloved'(?), 'necessary', 'forced-upon-us' Zoom app. Because it's very secure (apart from the major league hiccups) and can host big numbers.
There's the obvious -- record yo lessons, break students into groups for Q & A sessions, polling, screen share presentation, and it's usually highly functional.
However, the accessibility options are also terrific. There's automatic transcription and captioning, plus keyboard accessibility for the differently abled.
Another great feature is a dashboard to track student attendance and usage. Not bad! Colleges and universities are also using Zoom for virtual events and recruitment, streamlining admissions. For some, it actually provides better access, especially if they're geographically far away.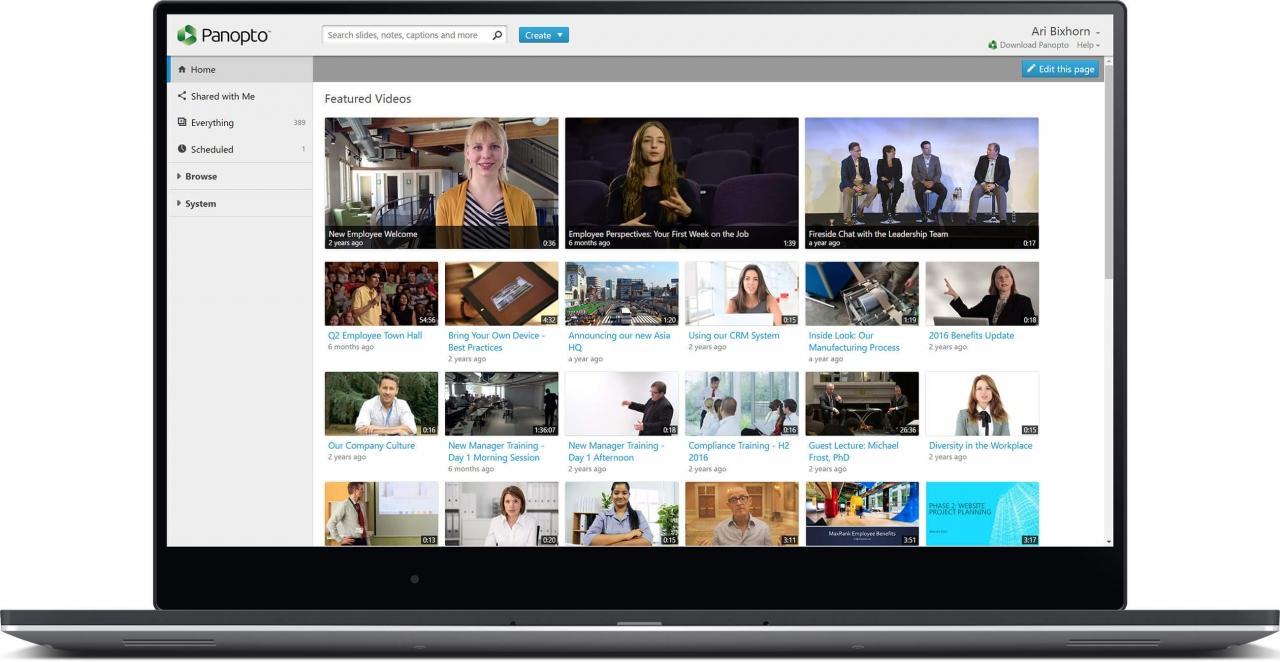 Panopto
A video platform developed at Carnegie Mellon University (that's a big one), Panopto is one of the most feature-intensive interfaces available. Its virtual lecture room has chat, speaker and presentation view neatly laid out at once. Instructors report that it's the closest thing to an in-person flow between discourse to YouTube video, and back to slide.
Accessibility features are as unspoken as they are for Zoom, with accessible keyboard navigation, automated and manual closed captions. In addition, they've got screen reader support and variable speed playback. Searchable transcription and slide capture, plus editing software for trimming recorded lectures. The downside? While it's clearer and perhaps more comprehensive than Zoom, the UI design is a little less intuitive.
That said, the biggest selling point for Panopto is the glowing reviews it has from higher educators; and the fact that it's used by 22 of the USA's top universities. Their customer support is also meant to be top notch. Hard to beat.

Microsoft Teams
Popular in the corporate world (although full disclosure, this author finds it painfully slow), Teams is seen as perhaps the most secure option for remote video conferencing. Higher educators can get everything they need for course, faculty and student collaboration in one hub. Students can group edit documents, chat securely and take advantage of all Microsoft Office Suite tools.
Brightspace
A Learning Management System (LMS) that allows for coordination across all departments, Brightspace has glowing reviews from educators. The system allows for development of course content and implementation, evaluation and scheduling. Its layout and design are big positives (as the name implies) as is the robust support for all learning formats. Personalized learning paths and prioritization support for students helps manage workloads.
Adobe Cloud and G-Suite can be integrated for enhanced learning processes, and teachers feed back that they've found a solution they'll continue using after the pandemic. The file sharing capability of Brightspace is miles ahead of the competition, and despite the learning curve users describe, the versatility is excellent. It's also the only leading ISO27001- and ISO27018-certified LMS. That's gibberish for exceptional security measures.
Sakai
This LMS facilitates everything from collaboration and comms to course development and evaluation. Discussion boards and assignment customization are pluses. As it's open source, institutions are encouraged to contribute and develop the future of Sakai, and its utility as a resource.
The drawbacks are that it can be super slow - especially for the student side, and you can't import grading from Excel directly into the interface; it's manual. In addition, the format and design have changed very little over the years. This isn't great considering the rapidly rising design standard, and customer expectations.
Blackboard
Course management that is clear, organized and easy for educators. Analytics and insights drive informed decision making. Blackboard is a one-stop interface for comms, assignments, classes and admin. It also easily integrates with Zoom, making it all you ostensibly need for online learning.
It's an LMS that seems to dominate the market, although there are some drawbacks. Teachers note that the home page does not incentivize students to engage in any way. When challenges arise within the software, it's especially difficult to navigate. Base intuitiveness seems lacking.
Moodle
Don't be deceived by the wildly off-putting website. As an open-source, constantly improving LMS, it's got over 250 million users worldwide. Features include: scheduling; course management; administration; grading; events; chats; CMS; skills testing, and learning paths. Insights and analytics are particularly useful; without violating privacy, instructors can review aspects of a course that are little used and perhaps redundant. The design is outdated and at first, it can be hard to navigate. But there's a reason it's widely loved.
Canvas
Canvas is a hugely popular complementary LMS to Zoom. Comprehensive and feature-rich, its appeal stretches beyond teachers to students. You're able to attend lectures, submit assignments, complete quizzes and track your progress through a student portal. Quizzes can also be auto-graded (where appropriate), saving teachers hours of admin to focus on personalized learning. You can also transport/transfer files and courses from the previous school year to the current one, which is endlessly convenient.
Incorporation of other apps to up your system is breezy; Canvas can work with everything from YouTube to Dropbox, Teams to Panopto. The biggest con, according to educators? The learning curve. Hardly a deal-breaker.
At Synic, we've naturally been engaged in developing custom software solutions for the education industry. One of the things we love about our work is that every feature is intentional; we customize for your needs alone. We're really excited about the tools we've given educators, from a remote assessment app to performance management, which allows teachers to give more personalized support, even from far away.
You can read more about these projects in our Portfolio. Get in touch today if you've got an idea for an educational software solution. We'd love to hear from you.