Synic Software Recognized by Preeminent B2B Ratings Platform as Top SQL Developer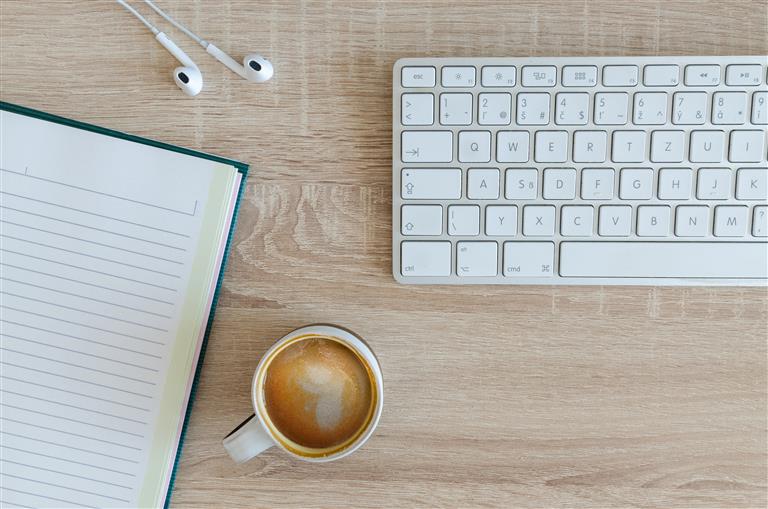 Synic Software Recognized by Preeminent B2B Ratings Platform as Top SQL Developer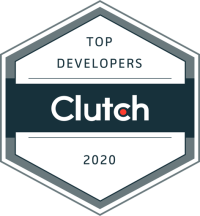 Our team at Synic Software has some exciting news to announce! We were just ranked as one of the top ten SQL developers on Clutch.co! SQL is the first language of data analysis, and is still essential to any development project.
Located in the heart of our southern neighbor's capital city, Clutch.co is the preeminent source for B2B reviews. Their team conducts client interviews, independently verifies them, and then curates the content to help buyers find service providers.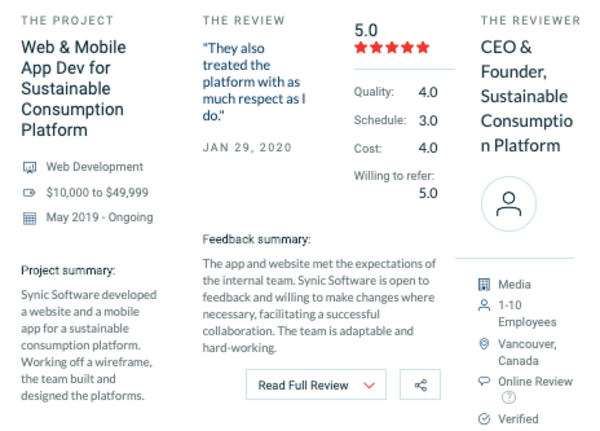 We are thrilled to share that we have a perfect five-star average on Clutch.co! We've never received a non-perfect review, a testament to our skills and dedication. In a recent review, the CEO and founder of a leading sustainable consumption platform highlighted our adaptable and hard-working team at Synic Software and their respect for his platform. Our collaboration resulted in the development of a mobile and web application, the success of which the CEO raves about in his review!
Because of this review and our other perfect reviews, we were just honored as one of the world's top SQL developers by Clutch.co! Being featured as a leading developer is important to us, and it's exciting to receive that confirmation.
"We are honoured to have been selected as one of Vancouver's top web developers by Clutch!" - Charles Tong, CEO of Synic Software
We appreciate this opportunity and strive to deliver the best possible custom software solution service to our clients, and we have recently been given a reason to believe that we are doing just that.
Clutch.co is the world's strongest resource for buyers to find B2B providers, and we're thrilled to be recognized. Talk to us today about how we can be your SQL solution!