Synic Software Receives Phenomenal Review on Clutch for Software Development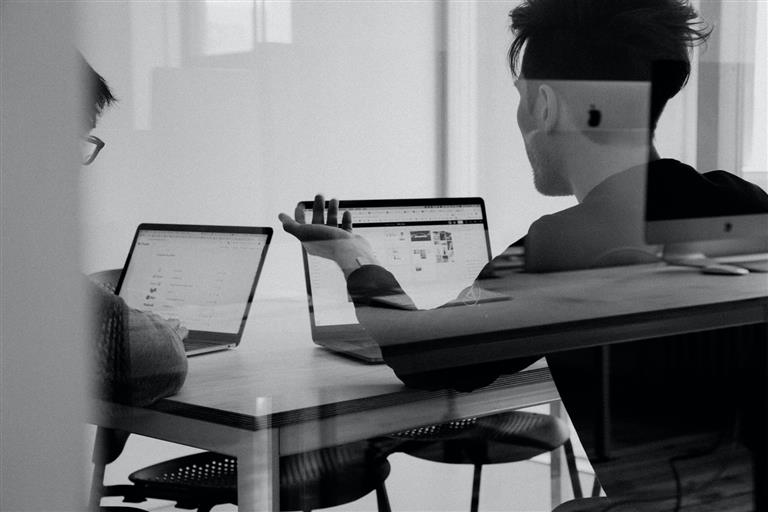 Almost any business problem or issue can be resolved by a custom software solution. Thanks to present-day technology and innovations, businesses are able to boost their productivity, elevate their market position, and increase their revenue through bespoke projects. That being said, seeking the right service provider to create that solution is not easy, luckily for you, Synic Software here.
Based in the stunning city of Vancouver Canada, our company is filled to the brim with cool people who band together to dedicate themselves to building world-class software. We like keeping it upfront with you; we get your software done. Since our inception, our company has created countless solutions for companies and organizations from all over the world.
What Do Our Clients Say About Us?
Well, we understand that it's easy to claim some things, that's the power of marketing, right? Perhaps the best way we can prove our credibility is through our clients' testimonials, and what's the best platform to see trustworthy feedback? Clutch.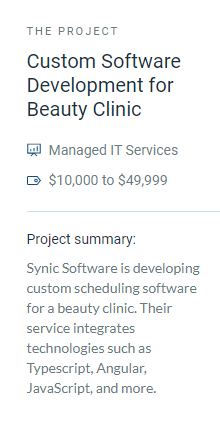 Clutch is an independent B2B platform that is globally respected thanks to its incredible data-driven content, client reviews, and dedication to helping corporate buyers. The platform is home to countless service providers that aim to showcase their ability to deliver and clients' satisfaction.
It is with great excitement that we share with you our latest review on the said platform. The online review was written by Lili Zhang, the manager of Cinderella Beauty Clinic, and it was published on Clutch back on May 20, 2021.
The review features an ongoing software development and UI/UX project to help our clients with their administrative efforts. The engagement is ongoing, but according to our client's review, everything is running seamlessly.
"I feel like they genuinely listen to what our needs are, and adapt the plan and the product to it. They always suggest options that align with our best interests." — Lili Zhang, Manager, Cinderella Beauty Clinic
Synic Software wants to thank Cinderella Beauty Clinic for their heartwarming trust and support. It is our honor for us to work with you and your team.
Cinderella Beauty Clinic is just one of our many satisfied and appreciative clients. Our whole team wants to extend its love and gratitude to all our clients, particularly those who left us their stellar reviews on Clutch.
Canada's Best
Aside from our reviews from Clutch, recognition from industry leaders and established platforms are also great testimonials. Synic Software was featured on The Manifest's list of the top 50 highest-performing SQL developers in Canada.
For more context, The Manifest is a listing website that is widely recognized in the B2B space. The site is dedicated to helping businesses worldwide through its in-depth B2B wisdom, agency shortlists, and how-to guides.
To be acknowledged as one of the best on The Manifest is no small feat, that's why we are genuinely thankful. Have a project in mind? Contact us today! We are excited to hear from you! Let's talk about your business and your goals.