Mobile Development Trends of 2021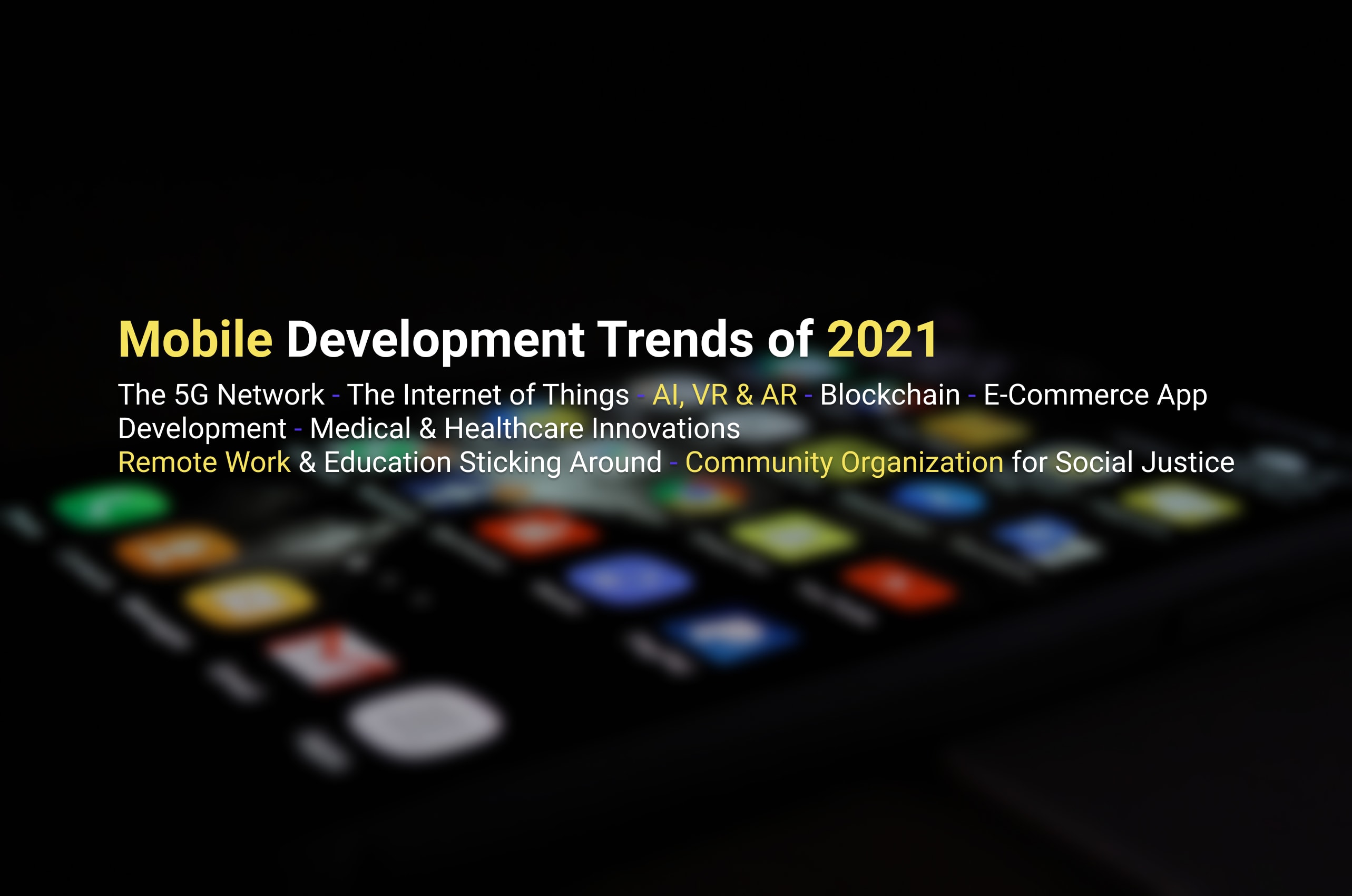 In the world of technology, some trends are one-hit-wonders, capturing our 'wow', then fading into the memory as a temporary darling, forever looked fondly upon. Others are gems in disguise that despite all market symptoms, become integral to the landscape of a generation.
On December 8, 1985, the New York Times published an article declaring the decline of the laptop computer. It was too clunky. Hard to read. Best used by accountants. And beyond being grounded in opinion, it cited sales being a fraction of the projected marks just a year earlier. The columnist, Erik Sandberg-Diment, closed with:
"The real future of the laptop computer will remain in the specialized niche markets. Because no matter how inexpensive the machines become, and no matter how sophisticated their software, I still can't imagine the average user taking one along when going fishing."
As I tap away on my own beloved laptop computer, I can't help but wonder with curiosity at the definiteness of his statement. Because isn't it true that the genius of human nature has always been the possibility of what is yet to come?
As we look ahead to this year's mobile development trends, we interpret technologies at varying stages in their lifespan. There are some which are posed to make rapid, widespread changes in the landscape of tech, and others which may more quietly take hold. The excitement lies in what is yet to come. Here are the top mobile development trends of 2021: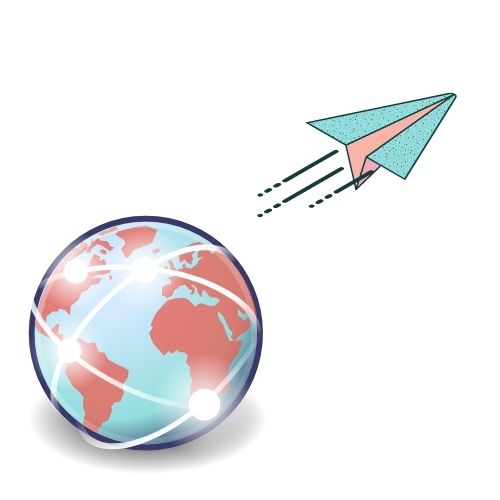 The 5G Network
You've heard the buzz. The next level of online connectivity has been brewing for some time, seeing more widespread implementation in the last two years than ever before. The fifth generation network, or 5G, was invented by no one person, but is the result of an across-the-board advancement in technology. The best way to find leaders in the field is to look for the originator of specifications as described by the collaborative standard, 3GPP (3rd Generation Partnership Project).
According to GSMA, 5G is on track to cover one third of the world's population by 2025. But beyond 'faster' and 'better', what does 5G actually mean? The advent of widespread access does mean greater bandwidth with higher download speeds. Decreased latency (lag or loading time) means that reactivity and implementation are quicker than ever before. The network can handle more data, at a faster speed. But it's also going to change our world by having an impact in an industry that has been chomping at the bit to reach its full potential…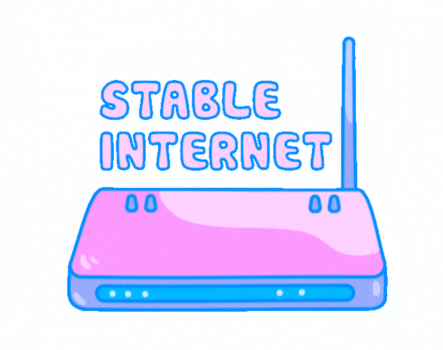 The Internet of Things
You heard them. Your fancy friends who bought the first smartwatch. They flashed their wrist with pride, before kicking up a fuss at how expensive it was for practically nothing. Sigh no more -- 5G is going to give wearables a massive boost, which means they are going to become more commonplace and more useful. You'll hear less complaining, and you'll get to join in, too.
The IoT are physical objects in our lives that are technologically connected to perform functions with the power of the internet. By way of basic explanation, you can break IoT down into categories, specifics and impact:
Categories include wearables, smarthomes, self-driving cars, VR, you name it.
Specifics are endless, but think cars with parental controls that tell you if a young driver is speeding; voice-controlled room temperature, even precision farming.
Impacts include wide connectivity, greater efficacy, comprehensive security, predictive maintenance, cost and error reduction and increased safety.
Did we mention it's exciting?
As Arpit Jain, CEO of Promatics Technologies put it, "IoT and 5G are made for each other. " The Internet of Things has been around for quite some time; we just didn't have the network available to truly support widespread growth and excellence in this market. Enter the rapid expansion of the new generation. Trends show a 10.53% CAGR (Compound Annual Growth Rate) predicted between 2021 and 2026, bringing IoT to the value of USD 1,386.06 billion.
One thing is for certain. Greater interconnectedness is in our future.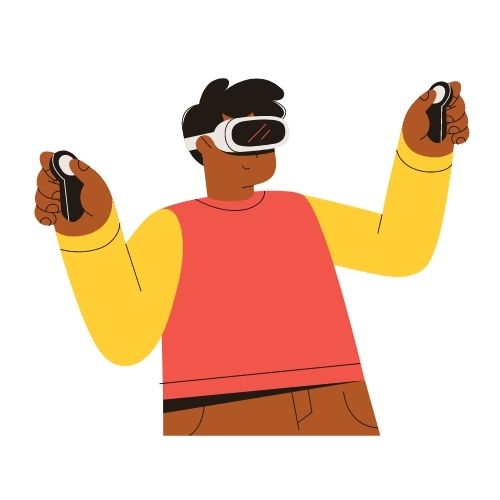 AI, VR & AR
These three regular suspects continue their infiltration of the technological standard. No present list would be complete without mentioning their greater implementation and refinement in the coming years.
Artificial intelligence is now being employed in fundamentally helpful ways in setting tasks; navigating decision making; predicting outcomes; organizing maintenance ahead of time, and customizing user experience. And that's just at its base level. Virtual and augmented reality allow for the creation of worlds and immersive journeys that distract, delight and in commercial terms, help you get closer to a brand.
Once fringe technologies with clunky, flawed and limited engagement, they'll continue to grow to become intrinsic to our daily lives.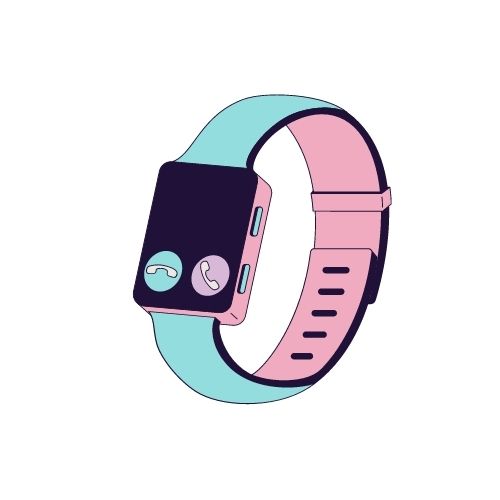 Blockchain
"Blockchain is the tech. Bitcoin is merely the first mainstream manifestation of its potential." — Marc Kenigsberg, managing director of BlockSmarter
It's important to remember that while it's best known for a facilitator of mega-crypto-currency Bitcoin, Blockchain has so much more to give. It may be in its infancy in public interpretation, but this bad boy is going to form the basis for data encryption for years to come.
Its brilliantly simple concept is the basis for its genius. In layman's terms, Blockchain encodes data 'blocks' into one long chain using the same 'code' (cryptographic hash). Any new input is added to the chain using the same 'rules' (consensus protocol). Because the hash of every block is meshed with the last, data is never removed, just added, so hackers trying to alter or remove data break the chain! A broken chain means all the data is corrupted, so there are no ways to hide alteration. The steadfastness of this model is referred to as an 'immutable ledger.'
Beyond the efficacy, data is never stored by just one entity; it's always part of a peer-to-peer network. Hence, security in oversight by a group means that no outside governance is required. This is versatile technology which can be used for infinite purpose in the future and will become an integral part of data storage, security and dissemination.
The genius of Blockchain means we're confident that this isn't just hype, but here to stay.
E-Commerce App Development


It's predicted that by the end of 2021, up to 73% of purchases made will be from a mobile device. To be competitive, you need to have an app. Businesses will take advantage of technology that augments customer experience, while benefiting in visibility. Cross-platform development won't see a broad reduction; instead, innovation will be the name of the game as commercial enterprises work to grab our attention.
Think: clever business models of 'complementary apps' that augment processes, boost our self-awareness and health and distract us from doldrums, serve to boost our emotional connection to a brand, as well as its image. Greater connection with community and social causes through these apps will also continue to be seen.


The integration of prescriptive analysis, which not only provides intelligent insights, but informed suggestions, is going to elevate efficacy and streamline operations. Customer contact will be paramount and customizable, with VR and AI purposed to facilitate immersive, curated experiences.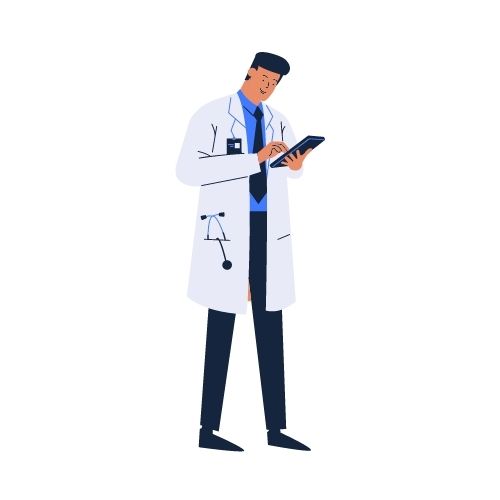 Medical & Healthcare Innovations
Telemedicine was hugely escalated by the COVID-19 pandemic. Once perceived by many as impersonal, less effective, and 'not the full experience', it saw a mega increase in 2020. In the United States, the CDC described a 154% increase in telemedicine appointments, comparing the last week of March in 2020 with the same period in 2019. Remote diagnosis and intervention will continue to evolve in astounding ways that have life-changing benefits for humanity.
One of the greatest advances will be in robotic surgery. Elevated in precision and efficacy by the 5G network, it will minimize response time and save lives, as well as reaching those in remote areas who don't have access. This evolution is largely associated with haptics, which allows for a kinaesthetic communication between a robotic device and the human body, providing physical interpretation where proximity is no longer required. And with 5G's reduced latency, the crucial real-time reactivity needed to ignite this tech to its full potential is finally here.
This is arguably the most important and humane leap forward in technological advancement; the opportunity to make a consequential difference in quality of life.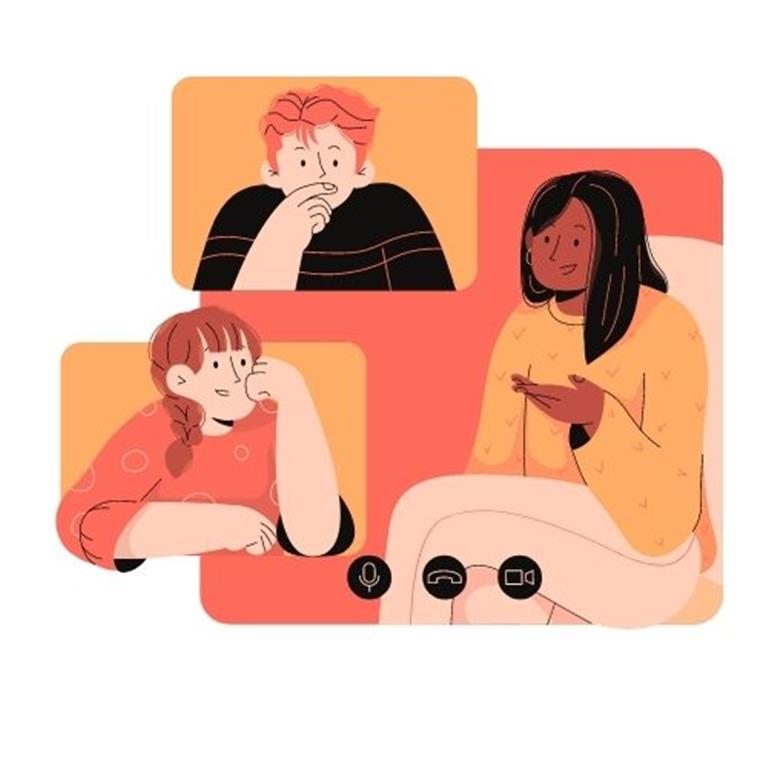 Remote Work & Education Sticking Around
Zoom. slack. Monday. Teams. Harvard. Once niche, now colloquial.
Apps that change with the times and are reactive to demand are inherently more likely to stick around. Recently, our global moment has been one of austerity and caution; the COVID-19 pandemic. It's upended lives in every imaginable way, as do all crises. And made huge changes to the way we work and learn. At first, this could have seemed like a temporary shift. But companies and individuals have seen the benefit and economy of changing the way we do things.
Through necessity, we're learning that shared geography is not essential to shared work and in a way never seen before. Will this moment and the fatigue of it lead businesses to hone in on the singular, human benefit of shared space and experience? Absolutely. But the undeniable economic benefits of reducing overhead by a conspicuous expense; rent, will lead many businesses to plan a permanent change. One study indicates that 16% of workers who become remote during the pandemic will continue to be so. That's a big chunk of change.
Even education has opened up in a new way; learning institutions like Harvard University are offering online learning courses, free of charge, to those who have access. Experiencing the shift online, most colleges have recognized that they can offer their education to anyone far-flung with an internet connection, boosting reach and mitigating costs. Retaining your preferred alma mater has never had less to do with proximity.


Community Organization for Social Justice

"Wikipedia taught us that strangers will work together for a common good. The open source movement and Creative Commons showed that people will labor for free for the benefit of strangers. We haven't mastered using the internet for social and civic innovation, but it is more than a fair bet that we will." - Byron Reese, futurist, author and CEO.

Globalization means connectivity. Greater tension between differences and greater understanding of what, at our core, is ubiquitous in humanity. The technology that allows us to see injustice that we can't comprehend has cracked open our imagination of what could be possible for human equality. And made us excited about the shared experiences that can grow; adventure, kindness, strangeness and understanding.

Online groups and mobile apps allow for discussion, dissent and refinement of goals and techniques. Once shrouded in the limitations of our own senses and physical communities, those with an urge to enforce change can find others with similar passions, experiences and determination. Apps like We365, eGood and hundreds of thousands of Facebook groups pay testament to this organizational power of technology.

Consequently, businesses are realizing that they need to make conscientious decisions in order to capture the interest of the younger generations. Apps like Orange Harp spotlight ethical, sustainable and creative production. Capitalism will always be around in some form, but grassroots is back, and hopefully here to stay.

Honorable Mentions

Social Media & Advertising Regulation
Beacon Technology
Mobile Wallets
Privacy & Security Growth and Regulation
Instant Apps


In Conclusion

In the present, we will only ever scratch the surface of what the future will become. But through exploring current trends, we can gain insight into public response and potential benefits for society as a whole. From a business perspective, this is useful for independent innovation, strategy, safeguards and technological decision-making. From a human perspective, it allows us to exercise individual liberty to critically think and make informed choices ahead of time, and get excited about what's to come.



References:
"Trends in the Use of Telehealth During the Emergence of the COVID-19 Pandemic — United States, January–March 2020", Centre for Disease Control and Prevention, 2020, Available at: https://www.cdc.gov/mmwr/volumes/69/wr/mm6943a3.htm#:~:text=The%20154%25%20increase%20in%20telehealth,changes%20and%20public%20health%20guidance.

"Who Is 'Really' Leading In Mobile 5G, Part 1: Tech Innovations And Standards", Patrick Moorhead, 2019, Available at:
https://www.forbes.com/sites/patrickmoorhead/2019/05/15/who-is-really-leading-in-mobile-5g-part-1-tech-innovations-and-standards/?sh=31609b5fa6a8

"Understanding 3GPP – starting with the basics", Qualcomm Technologies, 2017, Available at:
https://www.qualcomm.com/news/onq/2017/08/02/understanding-3gpp-starting-basics

"5G Global Launches & Statistics", GSMA, Available at:
https://www.gsma.com/futurenetworks/ip_services/understanding-5g/5g-innovation/

"Internet of Things (IOT) Market - Growth, Trends, COVID-19 Impact, and Forecasts (2021 - 2026)
https://www.mordorintelligence.com/industry-reports/internet-of-things-moving-towards-a-smarter-tomorrow-market-industry

"How Much Will Remote Work Continue After the Pandemic?", Harvard Business School, 2020, Available at:
https://hbswk.hbs.edu/item/how-much-will-remote-work-continue-after-the-pandemic

"The Executive Computer", The New York Times, Erik Sandberg-Diment, 1985, Available at:
https://www.nytimes.com/1985/12/08/business/the-executive-computer.html

"The Innovations These Experts Predict by 2030", Pew Research Center, Emily A. Vogels, Lee Rainie and Janna Anderson, 2020, Available at:
https://www.pewresearch.org/internet/2020/06/30/innovations-these-experts-predict-by-2030/