Internet of Pets
Smart Home Gadgets for Domestic Sidekicks
If you're a pet about town these days, you just might be lucky enough to have an owner that's into the IoT. The Internet of Things is one of the most exciting technological frontiers right now. Basically, it's everyday items that connect to the internet, and each other. These gadgets, gizmos and wingdings are built to seamlessly augment human lives. And now the lives of their furry friends. Some of the best cat and dog products are now fully automated.
Whether it's Christmas or your owner's going on a week-long vacation, the returns for your puppy dog eyes are about to get juicier.
Bye bye chew toy. Hello IoT.
AUTOMATIC FEEDERS
An array of brands on the market now take the fuss out of feeding. Whether you hesitate to take a vacation in order to keep pet mealtime, or linger at the food bowl to manage portion control, an automated feeder can be a worry and money-solver. The amount of reviews that mention 6 am screeching cats now silenced by an automatic serving of kibble speak for themselves. Many models also include a camera, so you can admire your noble animal from afar.
We recommend the WOpet Sprite Ⅱ WiFi Smart Feeder, which caters to animals of all sizes, has an HD camera and two-way audio. You can feed your pet automatically or manually from the partner app, which is super easy to use. Another great alternative at a lower price is the Petlibro Automatic Pet Feeder. Perks include a stainless steel, dishwasher-safe bowl, and a recording capability so that your voice calls your pet to eat every time. For reptiles, the market is much smaller, but Verge have created a vet-approved Reptile Automatic Feeder.
SMART TOYS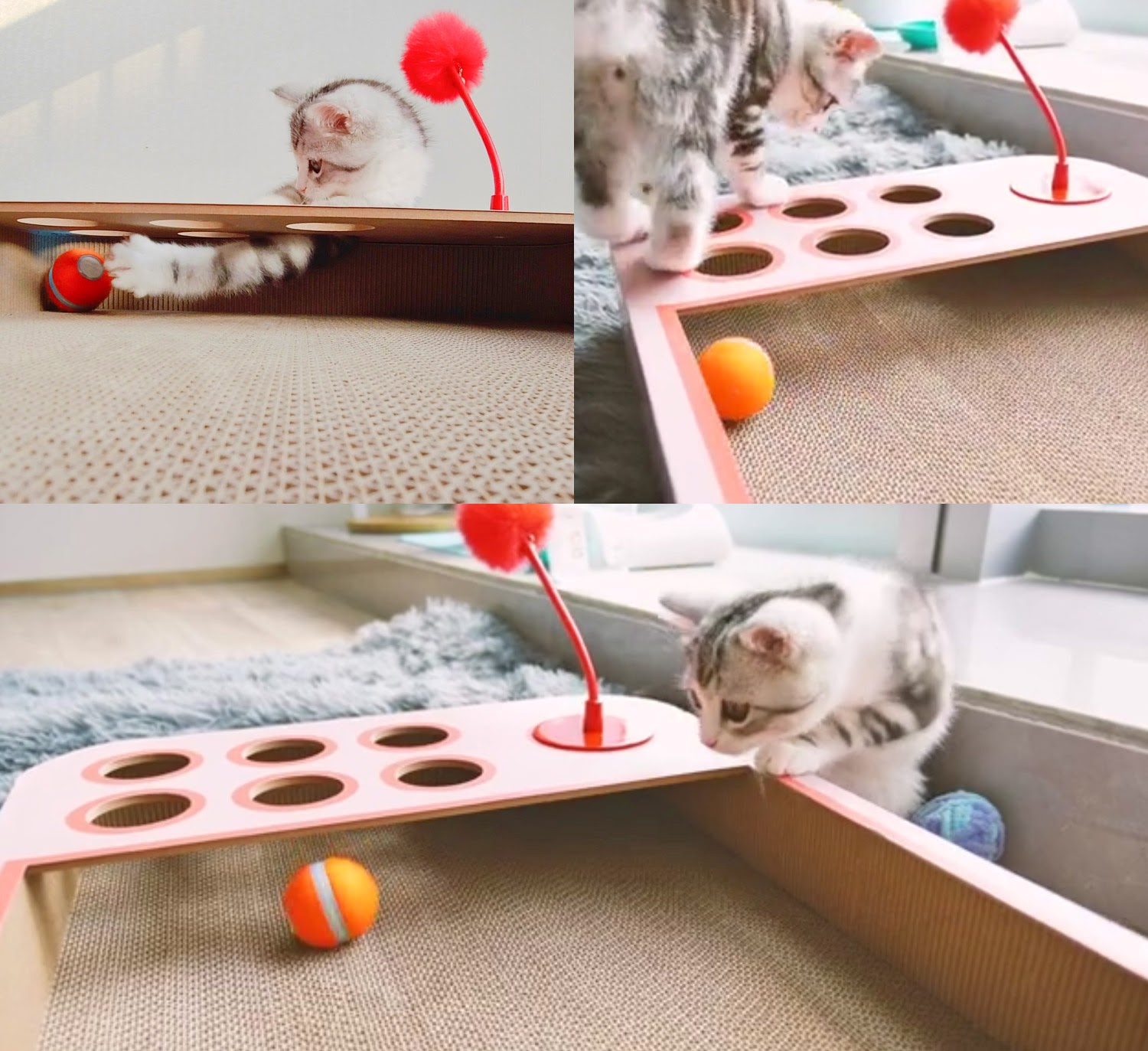 Fully automated toys for the 21st century domestic can be just as fun for you as they are for your pet. Whimsical, durable, and distracting, they'll entertain whether you're near or far.
Cheerble, an Australian company, arguably has the leading technology in this space. For small and medium dogs, they've got the Wickedbone, which was the world's first smart dog toy. This device has 9 different available motions, rolling, jumping, and shuddering around on its own. Designed to grab your pet's attention, you can control it manually via the app, or put it on an interactive mode for up to 4 hours while you're away.
If you're shopping for a feline, their Board Game has everything you need to keep your little mischief-maker entertained and clawing approved surfaces. It comes with an interactive board and a fully autonomous smart ball. The ball moves on its own to entice your cat to play, and with an obstacle avoidance system, it never gets stuck in the wrong places. With a cosy nook to curl in, it's a super cool 2-in-1 for activity and rest.
For a competitor to Wickedbone, you can check out VARRAM's Pet Fitness Robot. It works in a similar fashion, except it also dispenses treats to reward your pup for interaction. PetSafe's Dancing Dot will entice cats fascinated by lasers, and even has an all-day intermittent setting for when you're not at home!
ESP FOR PUPS?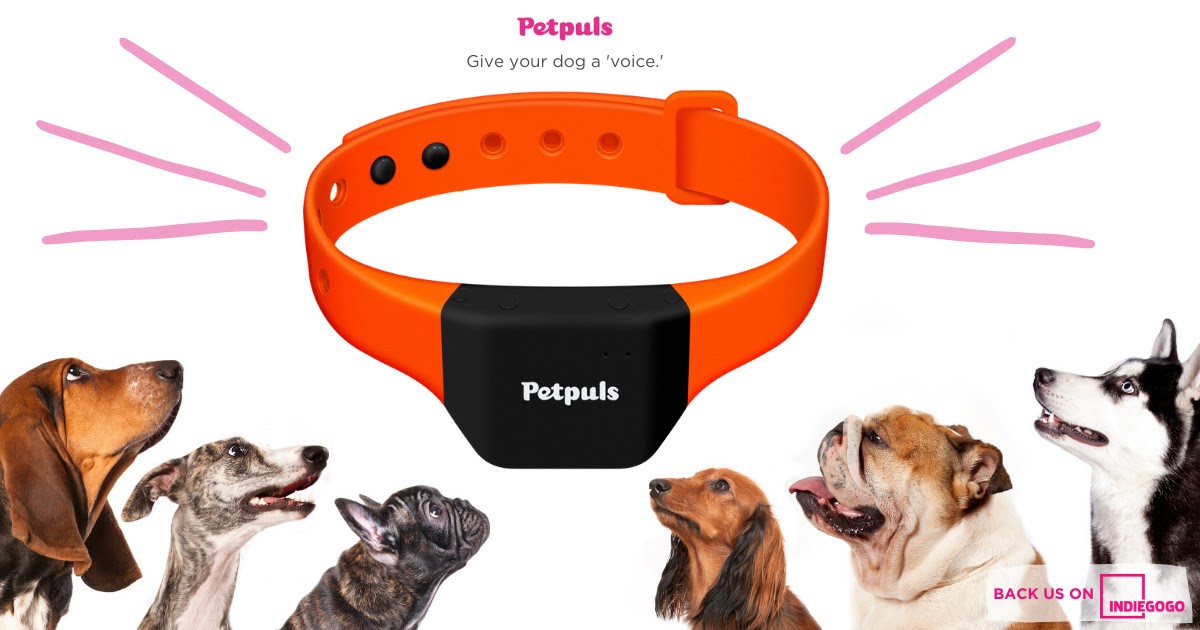 Ever wondered what your canine is thinking or feeling? Honored at CES 2021 for innovation, Petpuls collar uses Artificial Intelligence to gather and analyze dog data. After amassing info on your dog's bark, it compares it against 10,000 examples from 50 breeds of dogs to let you know whether they're feeling happy, sad, anxious, angry, or relaxed. We're sure to be seeing more artificial animal whisperers hitting the market.
PET CAMERAS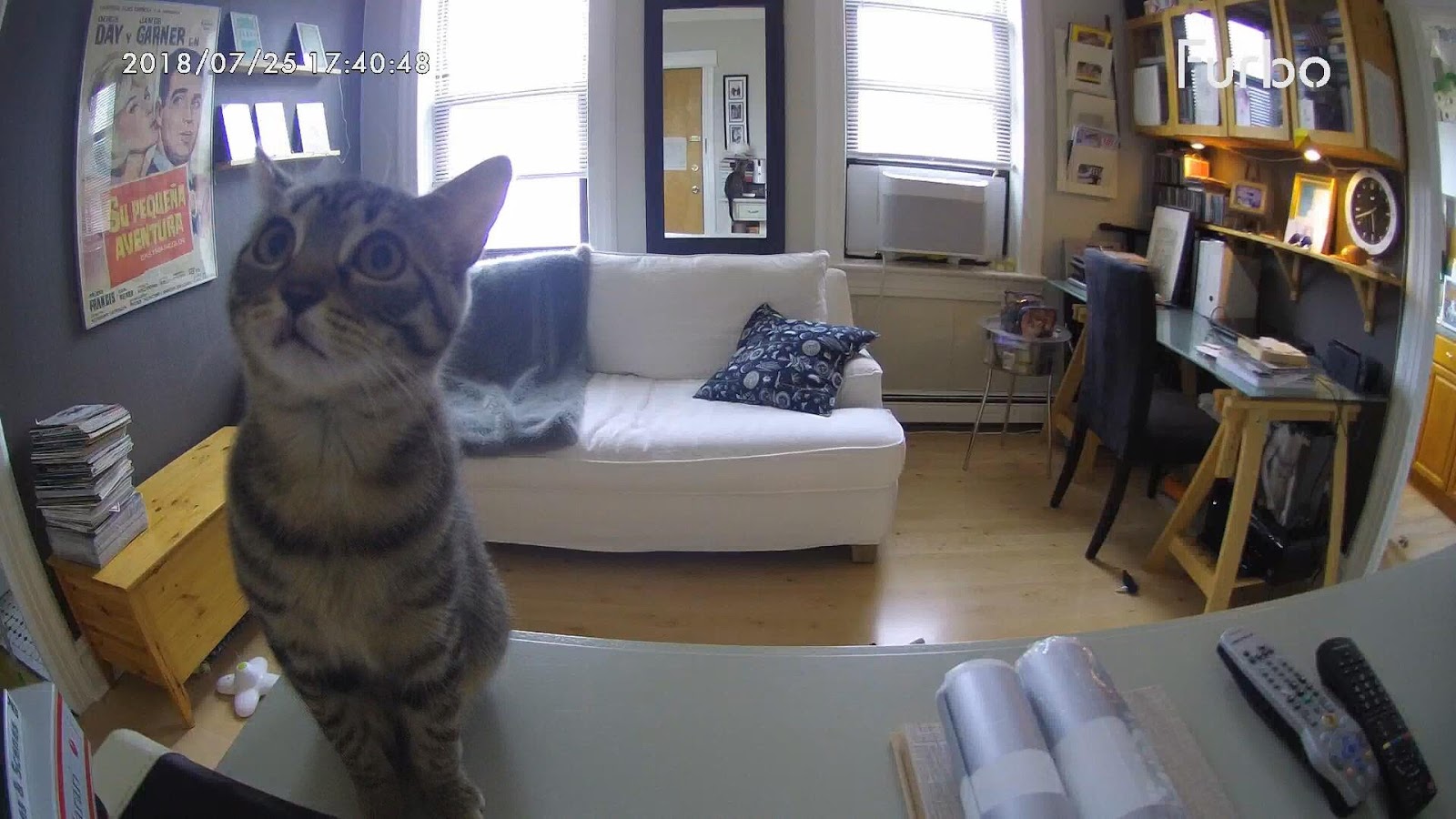 Parting is such sweet sorrow. You're not creepy, you just love your pet as much as they love you! No longer do you have to guess at whether they're chewing, napping or getting into mischief. Combining a home security camera and pet monitor in one, most market options have other perks to grab your attention. Take market leader Furbo, which gives you 1080p HD day and night, plus lets you toss treats when you're feeling sentimental. If you're on a budget, Smart Dome Security Camera X has two-way audio, 360° coverage, and an optional emergency response service.
TRACKERS, NOT CRACKERS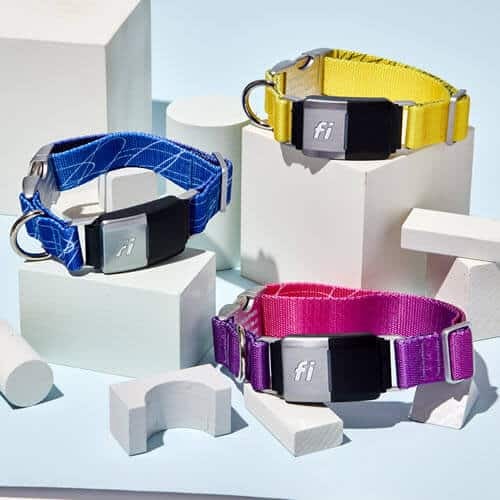 In 2021, it's no longer just Find My iPhone, but Find My Cheeky Runaway! For the outdoor animal, curiosity and adventure abound. Gain peace of mind with a tracker that weathers all scenarios and even measures your animal's health!
Furtrieve fits all animals, has Google street view (I know, right?), and two-way communication. So you can talk to the sucker who thought he could take your cute dog, or just tell your frolicking feline to chill out. Whistle Go Explore is waterproof and monitors your pet's health and fitness, including sleep and scratch patterns. For a stylish and integrated system with real-time escape alerts, try Fi Smart Collar.
This one's for all you dogs out there. If your parents have frozen shoulder or tennis elbow, but still want the chance to wear you out with Fetch, nuzzle them into checking out these automated launchers. Note - it seems the brand owners have yet to prioritize robust balls; many customer reviews recommend Kong for alternatives. Dogs seem to respond quickly to the launchers, learning how to use them and loving them.
iFetch has a rechargeable battery, comes in different sizes for different sized dogs, and launches to adjustable distances. Petsafe was one of the first on the market and has a sensor to protect from making bruises, not fun. It works indoors and outdoors and has rest intervals so that your dog beefs up the biceps without exhaustion.
The jury's out on a market leader; indeed, it seems there's a wide-open space for one product with true excellence to emerge. That said, those that love them… really love them.