Summary
With over one million users, InvestSMART is the leading source for investment research in Australia. We helped InvestSMART revamp their aging software systems.
We aided InvestSMART's digital transformation success through our persistent practicality during the development process.
How we helped
Through custom software, Synic software redesigned InvestSMART's entire backend system, admin panel, as well as implementing a well-designed and user-friendly website.
The backend system consisted of over 200 entity-relationship tables, processing and importing over 1M new financial data each day. These were drawn from over 10 stock exchanges worldwide. We implemented public and private API to access this financial data and research insights for InvestSMART.
Synic Software also helped build InvestSMART's secure portfolio manager and health check tools that stores investors' and stockbrokers' sensitive financial information.
With our custom software solution, InvestSMART was able to transition their legacy business model into a subscriber-based business model that supported both monthly and annual subscriptions for their 3 business arms.
The project has been ongoing for the past several years and is still in process. Our development approach was in three phases:
PHASE 1: Discovery
During the discovery phase, our development team focused on requirements gathering, not only honing in on business strategy, but branding and compliance as well. From there, we were able to break down the project into smaller pieces, allowing us to create iterative prototypes for the client to visualize and approve of. When we took on the project, InvestSMART already had existing code for us to work with, see figure 1. This was their original website as seen from a public view.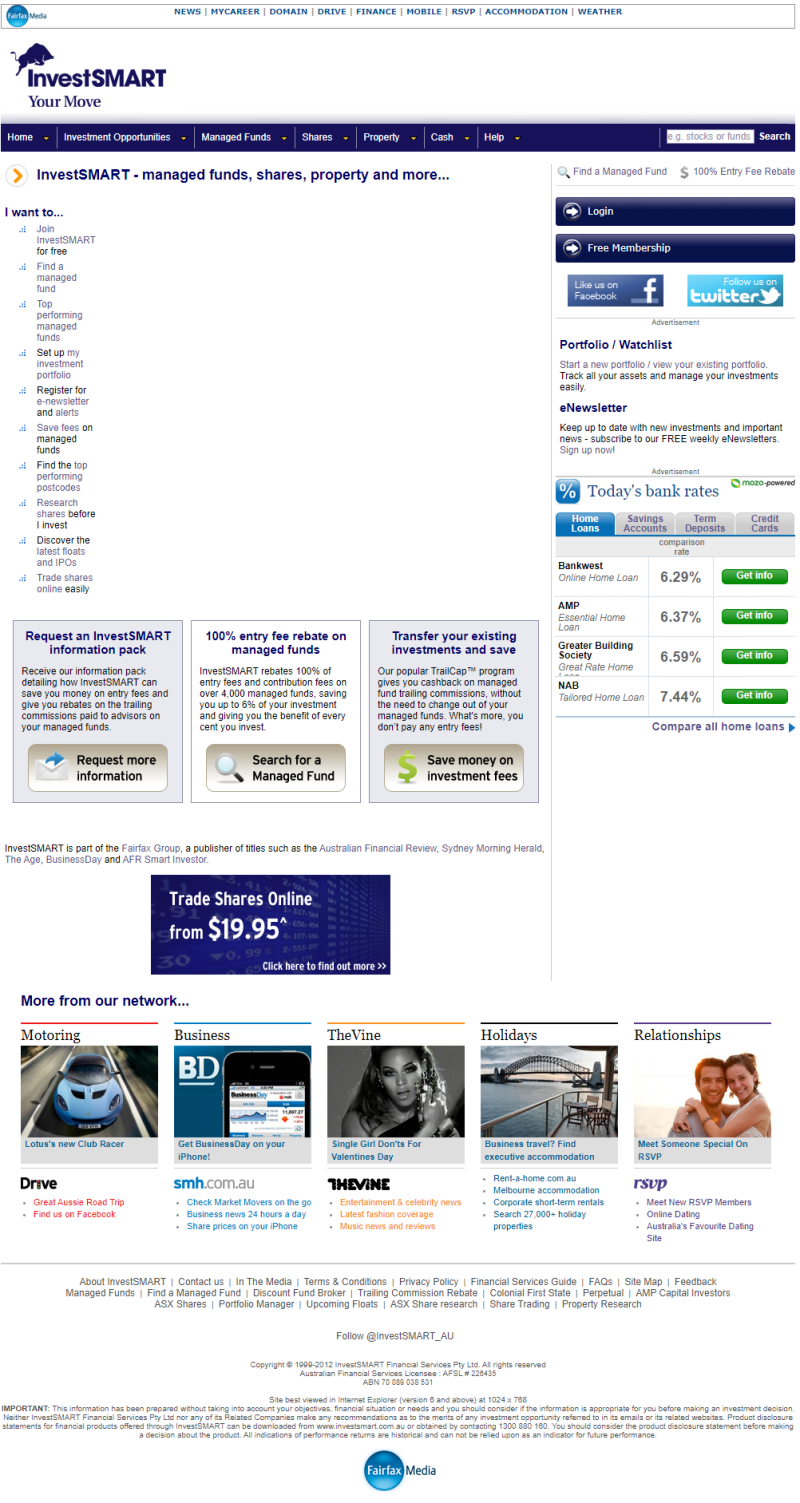 PHASE 2: Concept
During the second stage of the project, the team went about delivering value to the brand by adding functional features to the website.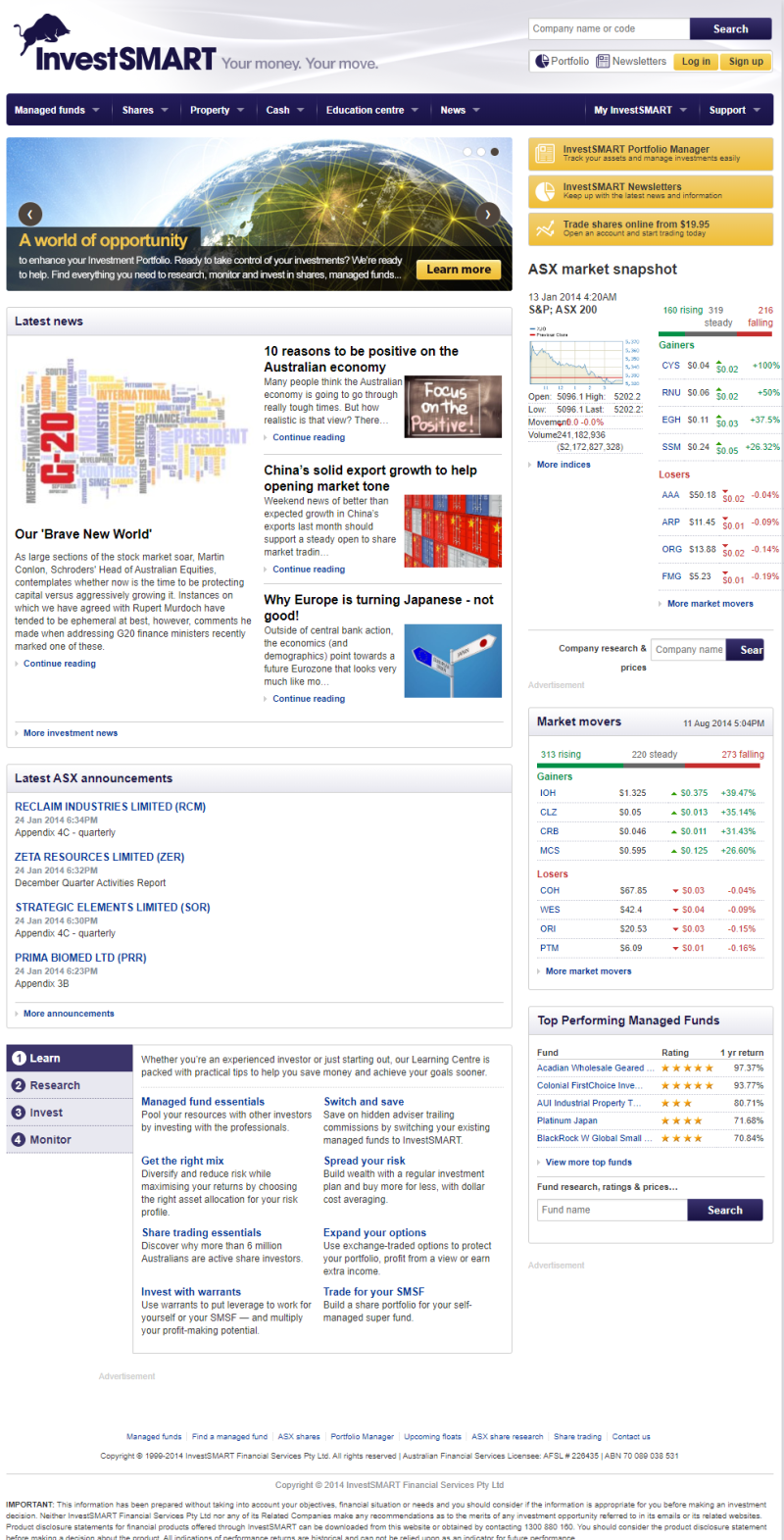 figure 2
PHASE 3: Implementation
During this phase, we split our focus between continually improving the functional aspects of the system, performance and user experience optimizations. With the core of the system complete, it is now ready for further client expansion.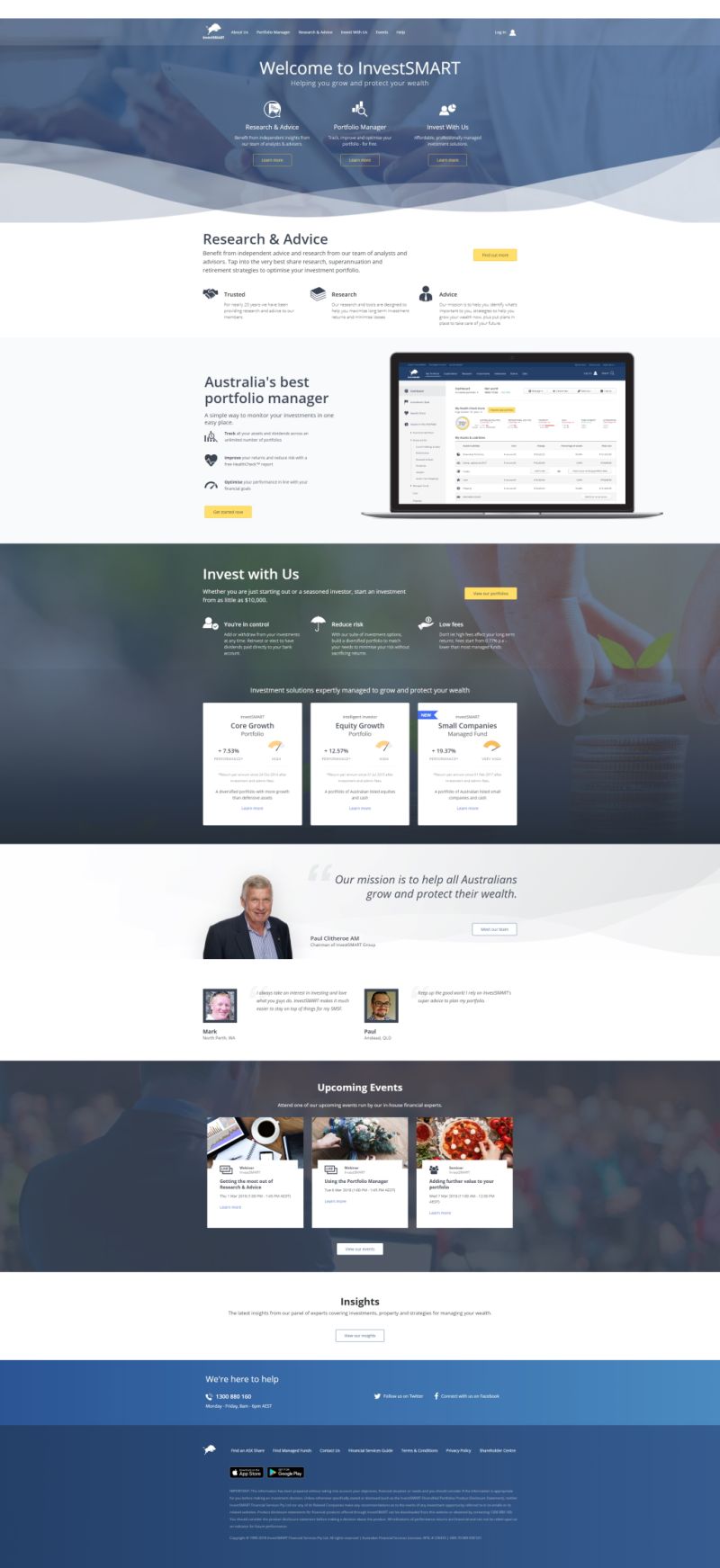 Figure 3
Challenges
The main challenge was the heavy workload involved in securing the database. Behind-the-scenes work had to be done in a way that did not compromise any pre-existing elements. We also had to make sure that we met expectations of the end-user during our process of development.



Testimonial
"I had a positive experience working with...Synic Software Company. I was really impressed by how well they understood my needs. They put my web application together within the deadline and on budget. I'd recommend using Synic software web application solutions to anyone seeking a functional web application development or wanting to revamp their existing one."
Technologies
ASP.NET

Microsoft SQL Azure

HTML5

CSS3

Javascript

jQuery

Reactjs

AngularJs

CRON Jobs

Highcharts

Chargify

Morningstar Integration