Advantages of Custom Software Over Commercial Off-the-Shelf Solutions
Advantages of Custom Software Over Commercial Off-the-Shelf Solutions
Software is meant to make life easier.
In 1948, the Manchester Baby became the first electronic stored-program computer to run a program. It calculated the highest proper divisor of 218 in about 52 minutes, after conducting over 3 million operations. Google called it 'the birth of software.'
In 1970, one of the most influential papers in the history of computing was published; A Relational Model of Data for Large Shared Banks, from E.F (Ted) Codd. It described how data structures could be used so that different operations could pull from the same data bank. Basically, it was a mammoth idea, and set the standard for even contemporary programs. We use MS SQL, for instance, which is drawn from that methodology.
If you think about the impact Microsoft Word or Excel has had on business; expediting process and increasing productivity, the benefits are clear.
However, as with all technological advances, there comes a turning point where solutions evolve. Shortfalls are identified, and creators must turn to different approaches to innovate.
That's where custom software comes in.
Off-the-shelf solutions have a use by date. They'll maintain relevance and efficiency for some time, before companies need to purchase anew.
What about custom solutions, you may ask? Aren't they just more expensive and also as poorly adaptable? You'd be forgiven for thinking so; that was certainly this writer's impression.
Actually, I was wrong. With custom software, it's actually scalable for future upgrades which can be integrated easily, and at a much lower cost. With a scalable solution, you aren't going to find yourself suddenly at a dead end in terms of usability. Plus, software companies are usually happy to discuss solutions that match your budget.
The other major benefits include:
Targeted, Cost-Effective Solutions
No paying for features you're not benefiting from. It's curated for your business; everything has a purpose and can bring you ROI, otherwise it's not there.
Say goodbye to glitches and bugs
Big corporations can take ages to overhaul bugs in code for all who use their software. Plus, if you get a boxed solution, you may not even get a fix. Software development companies are responsible for testing and fixing bugs in their code.
Ongoing Support
If you need help, you don't get a frustrating robot voice, looped through fifty options and told to turn your computer on and off again. With personalized software, you get specialists who intimately understand your needs and work to find a solution for you. Synic, for instance, offers six months of maintenance and support following launch of software. That's built into all of our contracts, so that you can immediately feel the positive impacts.
Organic Growth
Most customized solutions offer automated insights and analytics. What does this mean? Your device will generate service and purchase trends, demographic info and competitor intel, meaning you can make seriously informed choices. All of this without the extra work; it's right there on the screen.
Exceed Customer Expectations
Remaining relevant is increasingly hard. With an abundance of choice, consumers who feel they have a negative experience can just turn to a different provider. With a curated software solution that's front-facing, you can immerse them in an enjoyable brand experience with exceptional design and support. If it's internal, streamlining processes frees you up to focus more on your client experience and retention rates. Win win.
Stay Competitive
Open source software will always be amenable to evolution. An online presence and remarkable efficiency is now considered a standard. For SMEs, this can be challenging. Stop-gap solutions like off-the-shelf are only for the short-term. With one custom project, you've got the framework for a business lifetime.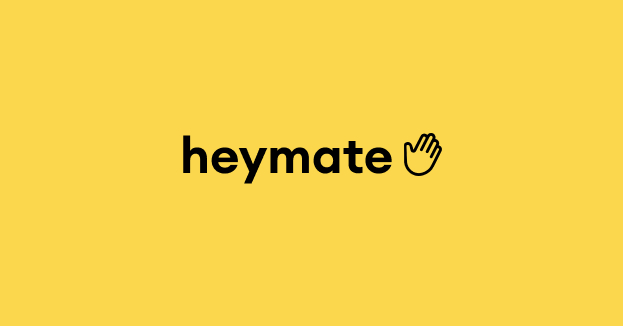 Streamline Operations
Lots of off-the-shelf products target one aspect of business practice. A custom solution can unify all processes. One great example is heymate!, which takes care of all of your business operations in one interface. Seriously. Payroll, client/staff management, inventory, HR. This frees up so much more time for honing in on purpose and growth.
Curated Messaging
Your brand is front and center with custom solutions. The look, feel and purpose aligns completely with your vision. No featuring someone else's logo. Yours is just bigger.
Most industries can benefit from a targeted software solution, but particularly the Retail, Hospitality, Real Estate, Health Care and Finance Industries. These are hugely competitive environments that hinge on client experience, security and design.
While off-the-shelf, packaged software solutions serve a mass purpose, they are not a permanent fix. It's easy to feel deterred from exploring custom options due to resources. We'd encourage you just to start a conversation to see what companies can offer. Synic for instance, gives you a free consultation with transparent pricing. Totally no pressure, empowering you to make the best decision for your business. Our focus is your ROI.
What does the future hold? Here at Synic, we foresee a minimalist solution. More open-source software with amenable content and features. Collaborative evolution. Custom, scalable software is a great place to start.