A History of Consumer Christmas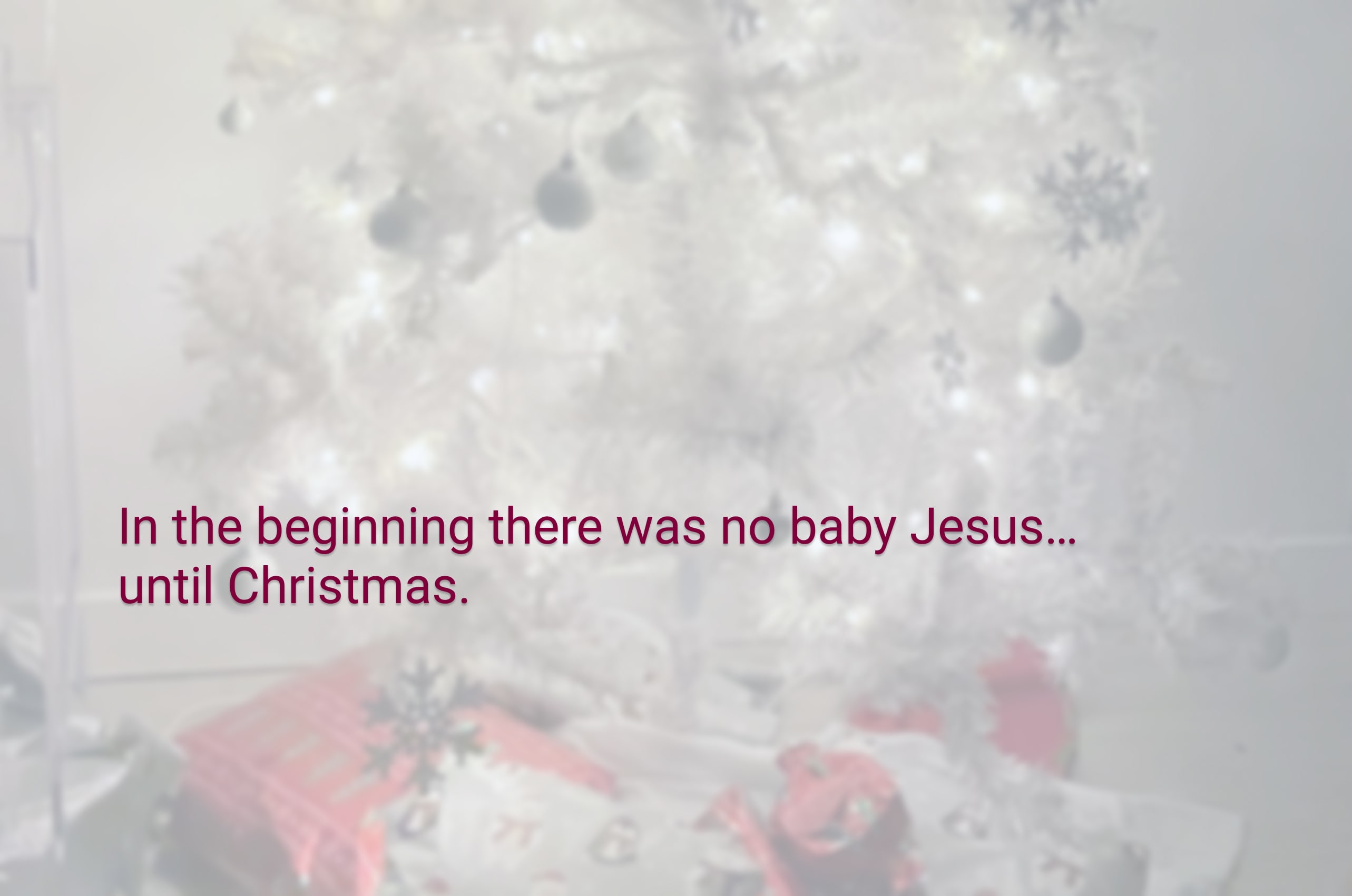 In the beginning, there was no Santa Claus.
In the beginning there was no baby Jesus… until Christmas.
Whether you're a Christian or a Consumer, the festive season means something to you. The origin story of the celebration of Christmas is known to millions the world over. The birth of baby Jesus; the arrival of the son of God, the start of a journey (and the middle of a very long book).
Today, our world is secular and diverse. There are many with the same Christian faith, those who believe something else entirely, and those who believe in nothing at all.
`
But most people enjoy giving and receiving presents. And like it or not, this holiday has become synonymous with gift-giving. Even if you just rejoice in the chance to lock yourself away from other human beings, it's hard to escape the amp up of consumerism in the lead up to Christmas.
I was curious about the origins of this international holiday, and just how we got from Bethlehem to the iPhone 13 on the 25th of December.
An origin story
We have Pope Julius I to thank for choosing our day of celebration. Believe it or not, the Bible doesn't specify when Jesus swung in the manger. So in the 4th century, when governing members of the church decided to celebrate the birth of Christ, this date was selected. After all, they'd celebrated the torturous death for years, why not make it a little more positive?
The Puritans didn't like this very much. At every opportunity, they'd kinda try to take things down. So Christmas would go away for a little while, unless you wanted a fine, or grievous bodily harm. As the world trudged slowly towards greater globalization, certain traditions were brought to bear on foreign shores. For instance, the Christmas tree, which came from Germany, was popularized thanks to Prince Albert, consort to Queen Victoria. An 1848 engraving of the royal family decorating a tree went viral for its time. A beautiful tradition that invited tidings of warmth and family? What's not to like?
That said, largely thanks to the Puritans, we had to wait a little for unification. In the United States, celebration was patchy, but here we can trace the "first commercially produced Christmas card" in history. John Calcott Horsley was engaged by Sir Henry Cole to create a design. A surviving copy, addressed to Cole's grandmother in 1843, sold at auction for just under $30,000 USD.
Also in the year 1843, Charles Dickens' novella, A Christmas Carol, known and beloved for 177 years now, was published. This hugely popular work was responsible for solidifying the values of gathering, family and generosity at Christmas.
Department stores began decorating displays with seasonal festivity, leading to the establishment of that aesthetic we know and love today.
Christmas was finally declared a national holiday in the United States on June 26, 1870.
A fun fact about fake Christmas trees…
The use of fake trees didn't become popular until the 1970s, almost by fluke. Syd Spiegel, a WWII bomber pilot and later, businessman, is credited with their success. A machine built to make small brushes for a 1950s store dressing trend was repurposed to manufacture Christmas trees. At first, it seemed doomed to failure - a different aesthetic was favored, and the design had to be refined. Spiegel's dedication to the model meant that he was soon turning over 800,000 trees a year, and that's no mean feat.
Here comes Santa Claus…
When Clement Clarke Moore wrote A Visit from St. Nicholas in 1823, he couldn't have imagined his poem would foster one of the most publicly recognizable figures in the world…
The OG St. Nicholas was a Greek Christian bishop who gave gifts to children. Back in the 4th century, when marriage meant a business arrangement, a financial incentive was crucial. He gave a dowry to three poor young women, who would have had to turn to prostitution were they not provided for. It's interesting how obscure and ill-known this is. Following his death, a tradition of gift-giving to children was established on his birthday, December 9th. This was unified with the celebration of Christ's birth under the reign of Henry VIII. The intertwined lore of Jesus and St. Nick was solidified.
This figure came to represent the dissemination of holiday cheer and generosity. And with Moore's beautifully written poem, the idea of the chimney and reindeer, and the image of Santa Claus, became synonymous with Christmas.
We can see that story-telling, which you could also call unwitting propaganda, led to a change in social behavior. And that's exactly what intentional propaganda aims to do, or advertising.
It took a remarkably reasonable amount of time before Santa was depicted in advertising. The first was for Ivory Soap in 1910 - after all, that chimney was sooty! Then, in 1931, Coca-Cola came swooping in and solidified what today is our permeating impression of just what Santa Claus looks like. They commissioned an artist to create a 'wholesome' figure. Traditionally clad in green or red, the artist went with red like Coke's branding, supplementing with a full belly, full beard and twinkly eye.

And then… There's Rudolph. Reindeers had been brought into the equation with Moore's poem, but a man called Robert May took it one step further. Our favorite red-nosed reindeer jollied into existence in 1939, thanks to Chicago department store, Montgomery Ward.
Traditionally, they had bought coloring books to give out to kids at Christmas-time, but this was wildly uneconomical. So they asked one of their in-house copywriters to create a story which they could distribute instead. Rudolph was a hit. May probably had no idea that 2.4 million copies would be given out, a boon for branding. His brother, Robert, penned the famous song based on the story just ten years later…
How we advertise Christmas today…
Plan ahead, because families are! Be customer-centric! Make sure to have an online and offline presence! Use social media! I don't personally believe these are astounding observations with a concrete potential for campaign assistance.
The greatest trend in Christmas advertising, and the largest take-away, is also the oldest one. It's obvious to any observer, but it is just as effective.
Christmas' appeal has historically been thanks to the idea of unity, closeness, happiness and generosity. And advertising? We all know it's the story, rather than the product, that sells. And that's what advertisers focus on. Channelling the holiday spirit to warm the cockles, like this viral WestJet ad, or Amazon's story of an unlikely friendship that doesn't altogether make sense, but makes us smile.
They enact family values, presents or shared experiences that mean the world, and celebrating in whatever unique way you choose to do. They empower your festive spirit and sense of community. And then, at the end, they put their brand's stamp. Trusting that the holiday cheer you're feeling will now be associated with their business.
How this correlates directly to sales is not always easy to map. One clear marker is the level of engagement on a campaign. How much it is spoken about online, and if so, how favorably. In-house marketing teams will usually take it as a success that their video has done well across multiple platforms.
Campaigns that aim to brand, and not to sell, tend to see the most response. Focusing on our base humanity and what connects us or makes us laugh. Telling stories that are meaningful to consumers.
But this is true at any time of year.