CC Mall
e-Commerce Platform
CC Mall
CC Mall is a large e-commerce marketplace that allows users to purchase products from or businesses to sell their products on. The platform targets people who are interested in purchasing goods from large North American chains that do not have a presence in close proximity. CC Mall also owns a separate logistics freight company that keeps international shipping rates competitive.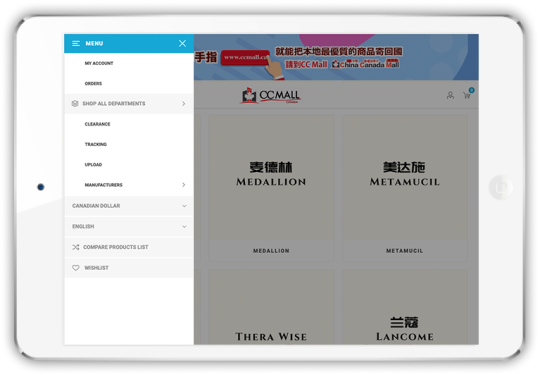 E-Commerce Web System
Synic Software built a customized eCommerce system for CC Mall. Most notable features include: custom integration to the client's separate logistics business, site-wide special pricing for VIP clients, multi-vendor login (vendors are able to post their products on CC Mall to sell) and also support for WeChat and Alipay payments.